Welcome Nick Sheppard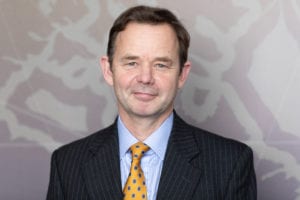 Thorntons Investments is delighted to announce the appointment of Nick Sheppard as Senior Business Development Manager.
Nick is a valuable addition to our Business Development Team, bringing a wealth of experience in financial and investment services from his time at Standard Life, Brewin Dolphin and most recently Close Brothers Asset Management.
He will make a significant contribution to the growth and development of our discretionary investment services, particularly the use of AIM investment for IHT planning. 
Nick will be responsible for working with investment professionals, intermediaries and wealth managers across London and the South.
In welcoming Nick to the team, David Holmes, Head of Business Development said: "Having worked with Nick many years ago at Standard Life, I am very much looking forward to having him as part of our team. A true professional, he brings a real energy and passion to the job, while his enthusiasm is infectious".
Stephen Webster, Chief Executive at Thorntons Investments, added: "I am delighted to welcome Nick to Thorntons Investments. His arrival in the company is a statement of our commitment to work with the professional financial intermediary community across the UK and to provide them with innovative products and great customer service".
Nick Sheppard, newly appointed Senior Business Development Manager said: "I'm genuinely excited to be joining Thorntons Investments, and am impressed by the strength and quality of their team and their investment solutions. I am really looking forward to representing Thorntons Investments and to working closely with adviser firms across London and the South".
Share this Post