Thorntons Investments shortlisted at the Growth Investors 2018 Awards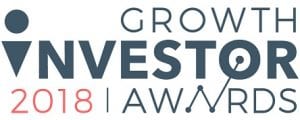 We are delighted to be named as a finalist at the Growth Investors 2018 Awards.
Our AIM IHT Portfolio Service has been shortlisted for two awards:
Best AIM Portfolio Service
Best BR Investment Manager – AIM
These prestigious awards celebrate the UK's investment provider community in championing tax-advantaged investments, spotting growth potential and backing outstanding UK small and medium-size enterprises (SMEs).
Launched by Intelligent Partnership in 2015, the Growth Investor Awards celebrate the UK's SME investment community's contribution towards innovation, technology, and job and wealth creation. The awards specifically acknowledge those companies and individuals that are helping start-up and scale-up businesses realise their full potential and power Britain's economy.
The winner will be announced at the awards dinner on Wednesday, November 7 at the Royal Lancaster Hotel, London.
Share this Post