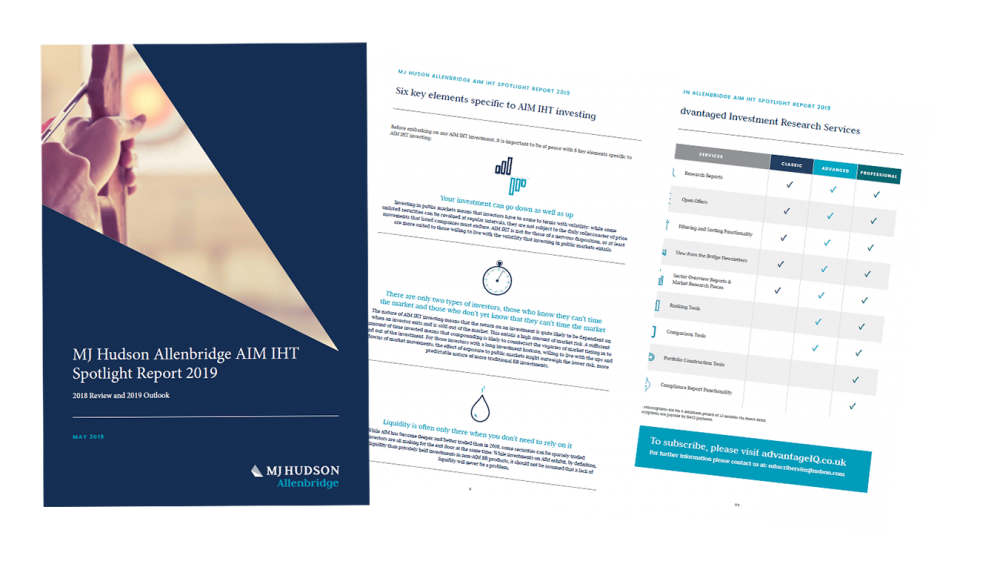 MJ Hudson Allenbridge publish inaugural AIM IHT Spotlight Report 2019
Independent research company MJ Hudson Allenbridge have published their inaugural AIM IHT Spotlight Report.
This looks back at the performance of the market over the course of 2018 (and beyond) as well as unveiling AIM IHT Investment Managers' outlook for AIM in 2019, including from our own Chief Investment Officer Matt Strachan.
MJ Hudson Allenbridge commented  'This will prove extremely useful for investors and advisers who want to get a better understanding on the AIM market as a whole, the range of providers of AIM IHT services, and some of the key differences between the services available to them'.
You can download a copy of the report at their website.
Share this Post