Making a Difference
posted by

Thorntons Investments
It's important to us to make a difference in the communities in which we live and work. When not in the office, several of our colleagues are proud to support a variety of good causes.
Here's why it matters to them:
---
John James, Investment Manager
Member of the investment panel of Resilient Scotland 
Resilient Scotland provides social investment to enable organisations to have an impact in the regeneration of their communities.  As an investment manager, some of my skills are not generally transferrable to the third sector, however, I am able to evaluate the viability of a business at a high level; clearly aligned with the advice Resilient Scotland offers.
I have been involved in managing charity money since the 1990s and simply felt it was time to give something back. I've seen the positive impact social enterprises make to our community: co-working spaces, childcare facilities, training providers, mentoring to name but a few.  I am delighted that my skills can be used to help them to make the most of their money.
https://resilientscotland.org.uk
---
Bill Cant, Consultant
Treasurer for The Scottish Country Dance Society
As an enthusiastic Scottish Country Dancer for many years, I volunteered for the role of Treasurer of the Royal Scottish Country Dance Society, headquartered in Edinburgh. The principal objective of the Society is to promote and develop Scottish country dancing worldwide for the benefit of present and future generations. The Society has 11,600 members in 158 Branches covering the UK, Europe, North America, Australia, New Zealand and Japan.
It is interesting to note that the challenges facing this 90 year old organisation are similar to those facing many businesses, an aging population and the impact of the internet where members can download manuals and tracks from the Society's CDs rather than buying the physical CD or documents. We work hard to involve young people and our annual young dancers event, Spring Fling, was held in Bonn in Germany this year and attracted 150 dancers from across Europe including Russia, Germany, Austria, France and the UK.
https://www.rscds.org/Content.aspx
---
Leigh Grubb, Chief Operating Officer 
Vice Chairman for Discovery Credit Union
I've lived in Dundee for most of my life. Though a city very much on the up, there continues to be high levels of poverty and financial exclusion, and I was keen to support an organisation that seeks to address these issues in a positive way.
The role of the Discovery Credit Union is to provide affordable and responsible credit for people living and working in and around Dundee. Its ethos is to create a real sense of community and sustainability – members typically save regularly with the credit union and borrow against their savings balance – encouraging a savings habit while providing access to credit for individuals who might otherwise be financially excluded, or who may only be able to access credit via organisations such as "pay-day lenders".
The business, which is regulated like a bank, has only a handful of dedicated full-time employees who are supported by volunteers to deliver the services of the Credit Union. All board members also act on a voluntary basis, to support the management and staff on the broad range of issues associated with operating any business, particularly one that operates within the regulated sector.
It's good to know that my skills and experience in the financial services industry positively affects the lives of others in my local community, as we support the development of Dundee at all levels.
---
Leigh Hudson, Human Resources Manager
Non-exec director at Live Active in Perth. 
I felt compelled to get involved with Live Active as I felt it was time to give something back to the community. I was also new to the area, so it was an excellent opportunity to get involved with a local initiative and to meet more people. I use the services of Live Active regularly – mostly for my son's football and swimming lessons. Their mission is to get the people of Perth & Kinross more physically active – whether a toddler or a pensioner, there's an activity for everyone.  They really are a great organisation that I'm proud to be associated with.
---
Karen Slupinski, Marketing and Communications Manager
Communications Support for Dundee International Women's Centre.
The Dundee International Women's Centre (DIWC) welcomes women and girls from over 80 countries to help them achieve their personal goals, reach their full potential and prosper in their community.
As a young woman, I moved to New York.  I had a new job, an unfamiliar community and no friends.  In a city of 13 million people, it was surprisingly easy to feel lonely and isolated.  When I visited DIWC I was blown away by the camaraderie and sense of belonging that the centre provided to these women. I knew that I wanted to be part of that.
Like all major cities, Dundee is a melting pot. Our eclectic mix of communities is literally changing the face of Dundonians.  Our city is undergoing unprecedented redevelopment and the world's eyes are upon us.  Never more so is Dundee a city that people not only wish to visit, but strive to stay. The success of our city is dependent on people building a future for themselves and their families, and I'm proud to play a small part in that.
---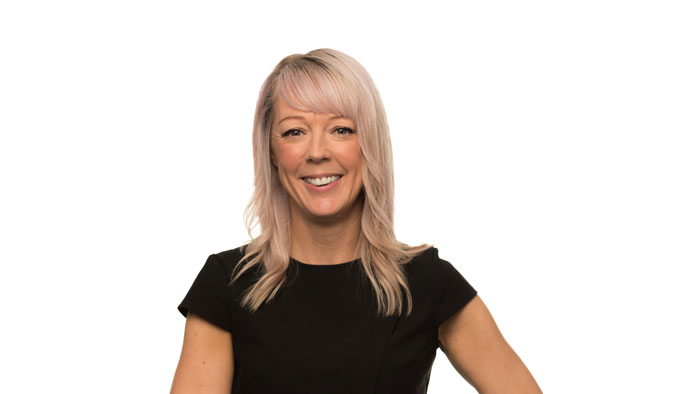 Nadine Key, Administration Manager
Supporter of Brooke – Action for Working Horses and Donkeys
In the 1900s, we relied on equine animals to keep our cities moving, hauling everything from private carriages to cabs, buses, trams and delivery vans. Although cars have now replaced horses in many countries, there are still over a million working horses, donkeys and mules across Africa, Asia, Latin America and the Middle East.  These animals provide invaluable support to daily life for almost 600 million people in some of the poorest countries.  Brooke provide vets, animals welfare experts and also training and equipment so that the lives of both the equines and their owners are improved.
For as long as I can remember, horses have been a big part of my life. My parents had a riding school in a local country park and most of my childhood was spent helping and caring for the horses.  As I grew up, I began to appreciate the time, effort and money involved in caring for these animals, so I knew when I heard about the Brooke Charity several years ago, that it was something that I passionately wanted to support.
I believe that all equines can be managed without causing fear, using force or with harmful punishment.   Brooke are teaching this across the world through education, whilst also caring for and relieving suffering for these hard-working horses, donkeys and mules.
---
Ann Leighton, Executive Assistant 
Treasurer within the Scottish Episcopal Church
I am a committed parishioner at St James the Great in Cupar and St Mary's in Ladybank, a linked charge in the Scottish Episcopal Church.  Both churches are registered Scottish charities and I am Treasurer for both, as well as being involved in the choir and the social/fundraising group at St James the Great.
I'm keen to encourage the wider community to use the church building, and St James the Great, a Category B Listed Building, has been the venue for concerts and recitals, talks and exhibitions, craft sales, book sales and the like.
http://www.stjamesandstmarys.org.uk/welcome.htm
Share this Post